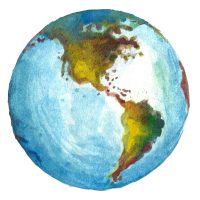 Conserves resources & Protects Environment
Zero Waste strategies like reuse, recycling, and composting strengthen our local and regional economies and create good jobs. In fact, these waste reduction tactics generate an average of ten times more jobs than disposal (landfills and incinerators). Since Eureka's recycling facility opened in 2004, we have paid over $50 million in salaries and benefits for good, green, local jobs.
Learn more from reports by the Tellus Institute, The NRDC, and the US Environmental Protection Agency.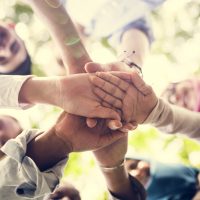 promotes social equity & builds community
The impacts of extraction, consumption, and disposal disproportionately impact low-income communities and communities of color due to where factories and facilities are sited. Zero Waste is not about guilt, or shaming people for generating waste. We are living in a system that is set up for us to make waste, and it takes a LOT of time and privilege to live a zero waste lifestyle.  The "take-make-waste-replace" system keeps profits coming in for corporations, but leaves communities (particularly marginalized ones) burdened with the resulting financial, health, and social impacts like asthma, cancer, and an unstable climate. We need to create systems and policies that make it easier and more accessible to make choices that are better for us, and better for everyone in our communities.
Learn more in this report by the Global Alliance for Incinerator Alternatives.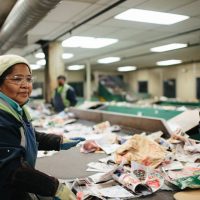 Provision of goods accounts for 29 percent of total greenhouse gas emissions in the U.S. when you include extraction, manufacturing, product use, and transportation. Forty-two percent when you include food!
Rethinking, redesigning, reusing, recycling, and composting will help stabilize the climate, prevent further extreme weather events, and ensure that current and future generations have safe water to drink, and clean air to breath. By using discards as feedstock for new products, we reduce our need for extraction and disposal, and through reuse and repair, we can keep products in use for longer, reducing our needs for consumption.
Learn more in the recent report by CIEL, "Plastic and Climate", and from the US EPA on Climate Change and Waste.