Eureka Recycling is a nonprofit zero waste organization and social enterprise recycler based in Minneapolis, Minnesota. We are one of only a handful of nonprofit recyclers in the United States and have  provided recycling services and zero waste education to the Twin Cities metro since 2001.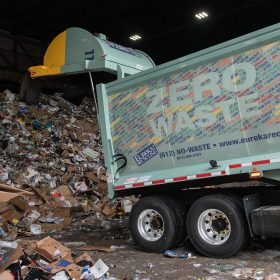 Eureka is dedicated to preventing waste through demonstration, education, and advocacy.  We envision a world that is healthy, safe and free of waste. Learn more about Eureka Recycling and our zero waste mission as a non-profit social enterprise.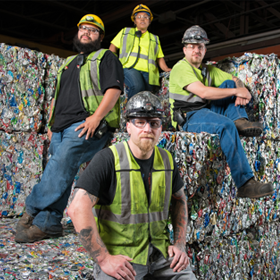 Eureka Recycling employs over 100 people. Our drivers have been unionized since 2010, and all employees, including sorters in the MRF, are paid a living wage with benefits. We are proud to have a passionate team of individuals dedicated to our mission.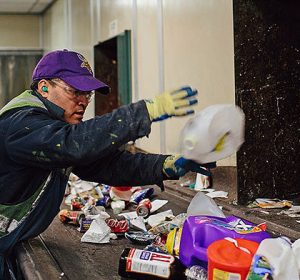 Our Material Recovery Facility processes an average of 400 to 450 tons of recycling every day! Take a virtual tour of our facility to see how these materials are sorted, processed and sold.