Did you know that the cereal box you place in your blue recycling bin can return to store shelves, as a new box, in as little as a few weeks? Or that that same cereal box can also create living-wage jobs, support local economies, and reduce toxic emissions along the way?
If you live in Minneapolis or Saint Paul, Minnesota, the metals, paper, and plastics you place in the recycling cart will end up at Eureka Recycling, a non-profit committed to zero waste. Over its 15-year history, Eureka has demonstrated that recycling can offer tangible benefits beyond waste reduction for our communities.
"Recycling can do so much more than just reduce how much trash is going into landfills," said Kate Davenport, co-president of Eureka. "It can be an effective strategy for addressing issues of climate change and environmental justice." Eureka envisions a world without waste. Yes, zero waste. The approach is holistic, bringing in tenets of reducing, reusing, and rethinking the way we create and consume products. This model is not new, though.
"There's no waste in nature," said Davenport. "The byproduct of one system is typically the resource of another; as humans, we can achieve the same thing."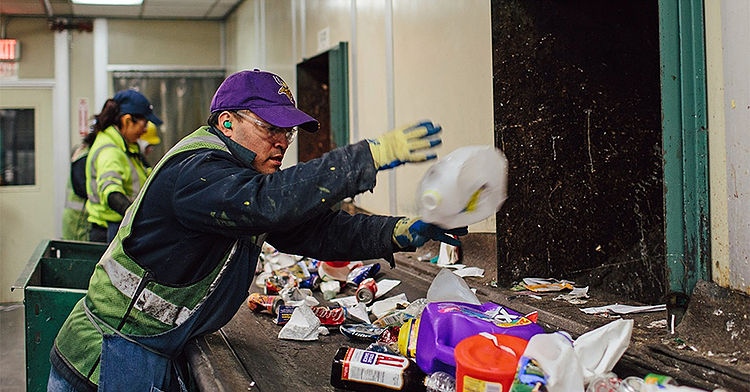 Although recycling is a crucial part of zero waste, its public image is in a fragile state. Today, the players that control large holdings in recycling also derive the vast majority of their profits from garbage. With this dynamic in mind, it's no surprise that these companies have promoted a narrative that recycling is broken.
But it is not, and investors are noticing.
Last month, Eureka secured a $9.9 million financial package from lead lender RSF Social Finance, which it was able to accomplish by working closely with the participating lenders Calvert Foundation and the Closed Loop Fund. All three are leaders in the movement to invest in enterprises that tackle the planet's most pressing issues.
"We are so pleased to work with RSF Social Finance and Closed Loop Fund to finance the expansion of Eureka's work and their social and environmental impact," says Catherine Godschalk, vice president for investments at the Calvert Foundation. "The fact that three separate organizations see the value that Eureka creates—not just for the organization but all stakeholders—is a testament to the strength of their approach."
"In the last 18 months, we've reviewed upwards of 150 proposals asking for over $350 million for recycling infrastructure," says Rob Kaplan, managing director of Closed Loop Fund. "Eureka is the model we compare these applicants to because it demonstrates the heights recycling can reach with the right operations and business model."​​​​​​​​​​​​​​​​​​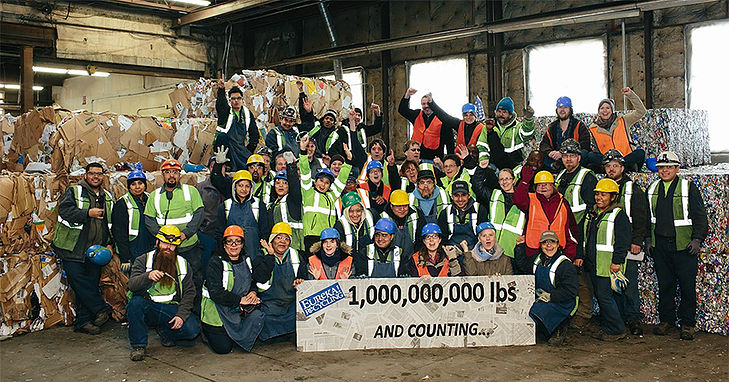 The funding is arriving just in time. Recently, after a competitive bidding process, Eureka won two five-year service contracts for Minnesota's Twin Cities.
The funds will go toward additional equipment for its single stream Material Recovery Facility (MRF) along with a new transport collection fleet. Both investments will enhance their service to residents and further demonstrate that waste is preventable, not inevitable.
"I recycle because I want to make a positive difference in my community and the environment," says Keiko Veasey, a Minneapolis resident. "Knowing about Eureka's commitment to zero waste gives me confidence that this is happening."
By focusing on changing systems that perpetuate waste, Eureka continues to show that recycling—done with a zero waste goal in mind—can provide positive returns to investors, community members, and beyond.