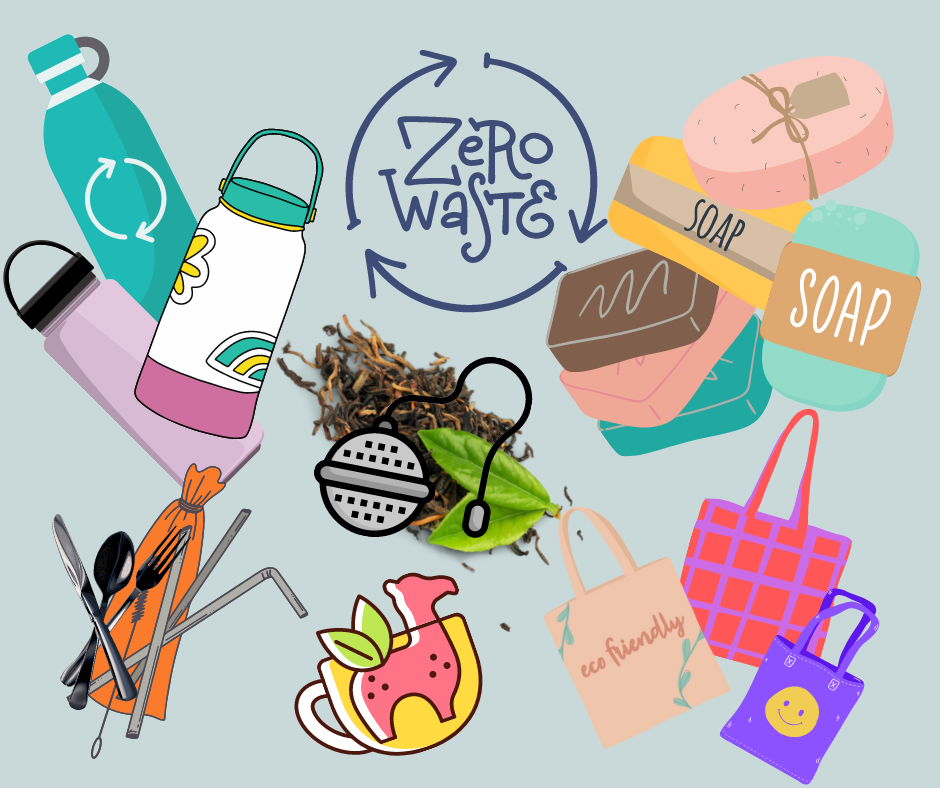 Administrative Professionals Day is this week!
This year, as you recognize your admin team for keeping your office organized, efficient, and running smoothly, here are a few zero-waste gift options that will be impactful for your team but not on the environment. And don't worry, zero waste does not have to mean bamboo and beige everything. These gifts are giving us colorful spring time vibes.
Travel kit of stainless-steel cutlery – This gift that can be kept in a car or bag makes refusing straws and single-use plastic utensils easy. We recommend avoiding the kits made out of materials like bamboo and wood that can be hard to clean and difficult to eat with. We just want to make eating pasta on the go as easy as possible. 

Reusable water bottle – Ditch the expensive single-use plastic water bottles and opt for reusable water bottles that, with refill after refill, pay for themselves. Stainless steel and glass bottles are our top choices!

With so many different and fun styles out there, who'd want to use a plain plastic bottle anyways?

Bar soap – Did you know that bar soap is 10 times less of an environmental impact than liquid soap? Aside from using 30% less water than liquid soap, and being less environmentally impactful in the manufacturing and shipping process, the packaging is usually comprised of cardboard or paper. Bar soaps are also a great way to support your local makers and small shops. You could make a great gift bag with all the different fragrances, shapes, and colors.

 Reusable tote bag – Plastic bags are the worst. They clog up recycling facilities, contaminate our soil and waterways, are harmful to marine and wildlife, and, well this list could go on and on. With all that plus bag bans being on the rise, reusable shopping bags are definitely the way to go. Plus, they're better, bolder, and more stylish than ever. While you can't go wrong with the classic beige canvas, finding the right design can help your feline-friendly colleague remind people that everyday is #Caturday.

Tea Infusers and loose leaf tea – Caffeinated, herbal, flavored, the possibiliTEAS are endless (I'll show myself out). Loose leaf tea eliminates tea bags and extra packaging that, while small, still contribute to landfills. Pair the tea with an infuser shaped like a long-necked giraffe or cute llama for the animal lovers in your office or a simple infuser ball for those who are a little more no-nonsense.
As you can see, there are so many fun ways to gift in a zero-waste but still easy, colorful, and creative way. Your admin team will feel appreciated and get great useful gifts, all without creating waste. That's a win-win…win!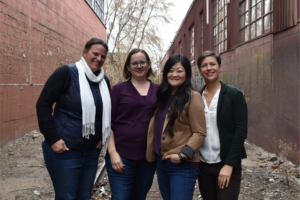 Katie Davenport, Miriam Holsinger, Katie Drews, Lynn Hoffman For the past seven years, it has been our absolute honor to
Read More »