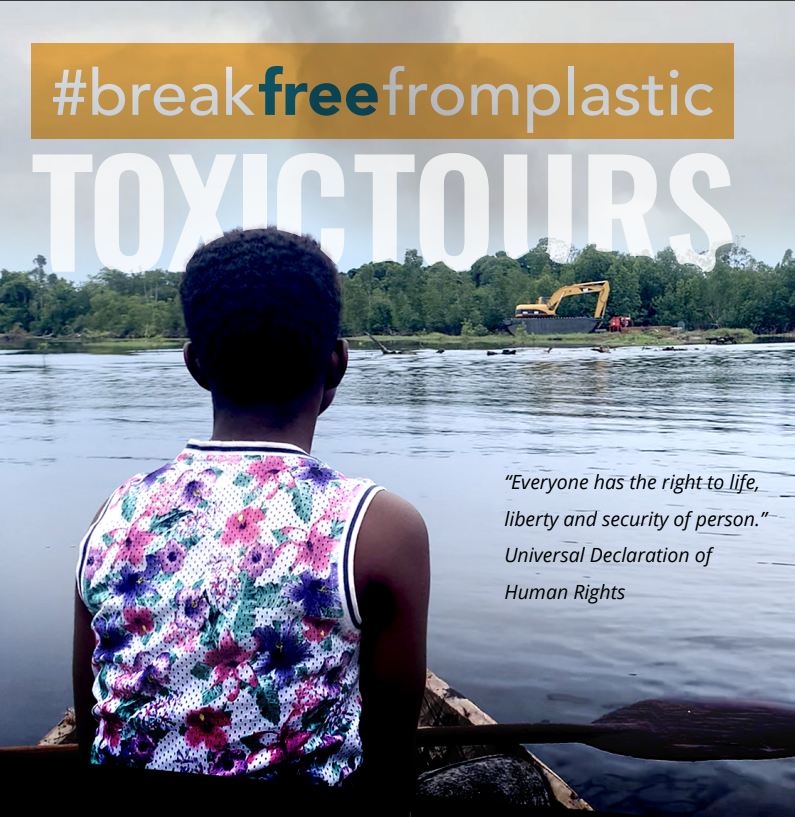 Break Free from Plastics' Toxic Tours is a community-led storytelling and mapping experience on the impacts of plastic pollution around the globe – a global movement envisioning a future free from plastic pollution. Through the immersive storytelling platform, viewers engage directly with the stories of community members living near petrochemical plants, with footage filmed by the community members themselves and participating grassroots organizations.
Mapping the Local – at a Global Scale: The project features frontline communities living near petrochemical facilities in Europe, Asia, Africa, Latin America and the United States. The act of mapping the hyper-local consequences of these plants allows these communities to reclaim the narrative of the spaces they inhabit.
Viewers are exposed to these emerging narratives, from across regions and national borders. The map, charted by the frontline communities from around the globe, is the first comprehensive map or multimedia project of its kind.
Frontline Communities Tell Their Own Stories. Whether the footage exposes oil spills, air pollutants, or other toxic side effects, the multimedia platform provides a space for frontline communities to feature their local site fights and tell their own stories, while also connecting with other petrochemical stories around the world. As a collective, the stories from across the globe show the abuse of power with impunity of the petrochemical industry.
Zooming in on participating communities, local stories are told through video, sound, still shots, text, voice, and interviews. Viewers are virtually guided through the different communities and experience the impact of the petrochemical expansion. This not only emphasizes the detriments to
the environment and the communities themselves, but also highlights and uplifts the community-led work happening to combat petrochemical corporations, and advocate for a sustainable environment, jobs, and healthcare.
Join the movement: Since its launch in 2016, more than 11,000 organizations and individual supporters from across the world have joined the movement to demand massive reductions in single-use plastics and to push for lasting solutions to the plastic pollution crisis. BFFP member organizations and individuals share the common values of environmental protection and social justice and work together through a holistic approach in order to bring about systemic change under the #breakfreefromplastic core pillars. This means tackling plastic pollution across the whole plastics value chain – from extraction to disposal – focusing on prevention rather than cure and providing effective solutions.
For more information, contact Toxic Tours:
To take the tour and join the campaign, visit ToxicTours.org
To learn more about our movement, visit breakfreefromplastic.org
To get in touch, email us at ToxicTours@breakfreefromplastic.org
The content of this post was created and provided by Toxic Tours and Break Free From Plastic.
Download the Toxic Tours 2-Pager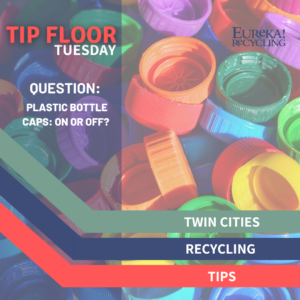 One thing Eureka visitors always ask is: what do we do with plastic bottle caps on PET water and soda
Read More »