AMBR (Alliance of Mission-Based Recyclers), for which Eureka Recycling is a founding member, has released two new reports that look at "chemical recycling" and plastics-to-fuel technologies from a unique "view-from-the-pile" perspective. As a recycling facility operator, we believe these technologies are a distraction from proven approaches to reducing plastic waste, like traditional recycling. "Chemical recycling" and plastic-to-fuel technologies have failed to scale for decades. There is an urgency to scale recycling programs for both plastics and other materials, and we need to prioritize policies and investments to improve mechanical recycling as a proven solution. 
"Chemical Recycling" Will Not Solve Our Plastics Problem 
This report provides a broad stroke analysis of so-called "chemical recycling" from AMBR's unique view—from "the pile" of the recyclables seen in facilities every day. Outlined is the true goal of any recycling process—to keep resources in the ground—and provide recommendations to guide new investments, technologies, and policies to reduce plastic production, improve plastics recycling, and ultimately reduce plastic pollution, fossil fuel consumption, and climate pollution.
The False Promise of Plastics-to-Fuel Technologies
In this deep dive on plastics-to-fuel technologies, AMBR looks at how the chemical process of turning plastic waste into fuel sources stacks up next to mechanical recycling—the established recycling method of sorting, shredding, and melting plastic for reuse. AMBR believes plastics-to-fuel technologies are a dangerous distraction from needed investments in proven recycling policies and infrastructure. Instead of pursuing these unproven and risky technologies, there is an abundant need for state and national policies to reduce problematic plastics and invest in proven solutions. 
Please feel free to use these reports as guidelines for your organization's stance on chemical recycling and plastic-to-fuel technologies. Lawmakers can use these reports to make better investment choices as we work together to solve the global plastics pollution crisis.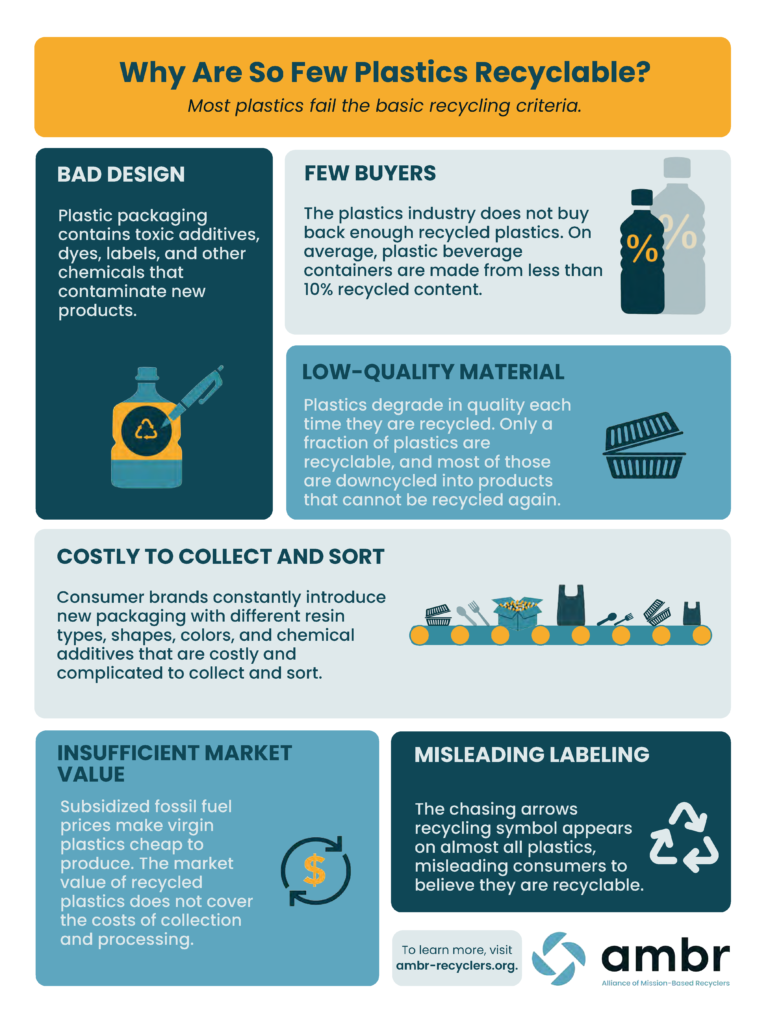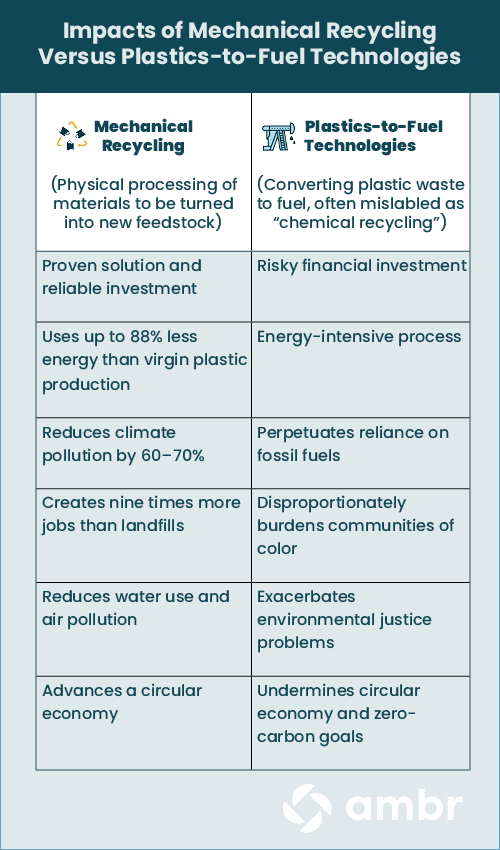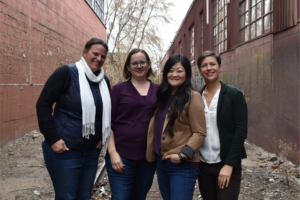 Katie Davenport, Miriam Holsinger, Katie Drews, Lynn Hoffman For the past seven years, it has been our absolute honor to
Read More »