Meet the Eureka Recycling Board of Directors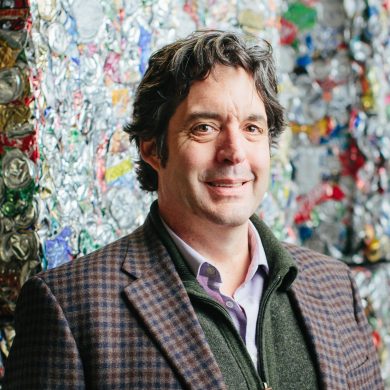 INTERIM CHAIR 
Tim Brownell currently serves as Director of Operations at the Monterey Regional Waste Management District ("District") in Monterey County, CA. The District's mission is to turn Waste into Resources and to facilitate their member municipalities to achieve and exceed diversion goals prescribed by the State of California. The District operates a landfill, a Materials Recovery Facility (MRF) for SS Recyclables, MSW and C&D debris, a Yard-waste Composting yard and an Anaerobic Digestion facility, as well as the Last Chance Mercantile (reuse retail outlet). Prior to joining the District, Tim has served as a co-founder and co-president of Eureka Recycling in Minneapolis, MN, the Executive Director of Recycle Ann Arbor in Ann Arbor, MI, as well as Recycling Program Manager for Sunset Scavenger in San Francisco, CA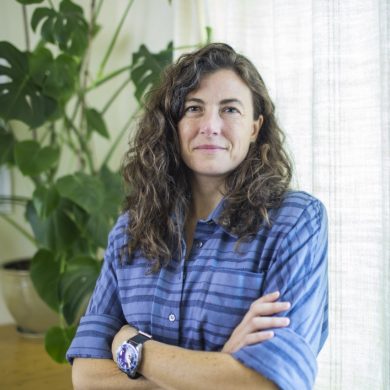 VICE CHAIR
Nicole Bassett is a leader in circularity, Nicole co-founded The Renewal Workshop, a circular business that is leading the apparel and textile industry towards circular business models through product life extension and recommerce.  In March 2022, the global logistics company Bleckmann acquired The Renewal Workshop and Nicole now leads their Circularity strategy.  Prior, Nicole applied her passion for environmental responsibility and human rights in consumer products.  She has served as Director of Sustainability for prAna, Social Responsibility at Patagonia and Head of Human Rights at Specialized Bicycles. Nicole received her Master's in Environmental Studies with a focus on Business Strategy and Sustainability from York University in Toronto, Canada.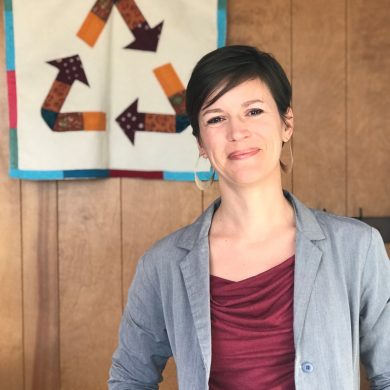 SECRETARY
Lynn Hoffman is the Co-President of Eureka Recycling, and has worked at Eureka since 2003 in a variety of roles. She currently directs the organization's policy, advocacy, education, and human resources departments and initiatives. Prior to taking on this role she was a member of the executive team as the Chief of Community Engagement and Policy. In this role she developed innovative city-wide and targeted education initiatives, as well as research and engagement projects such as Eureka's multi-year multifamily recycling study and resulting tool-kit, which has been used in municipalities across the country. She leads with a deep understanding of all facets of Eureka's unique social enterprise model, and drives the organization to leverage demonstrations for meaningful systems change. She currently serves as a board member of the Minnesota Composting Council and the Minnesota Environmental Fun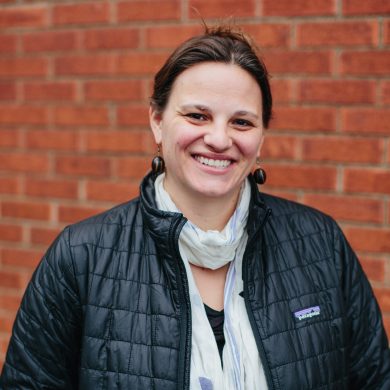 Kate Davenport is the co-president of Eureka Recycling. Previous to the role of co-president, Davenport was the director of business development at Eureka and led on merging Eureka's mission and values with business development, materials marketing, and operational systems change and efficiencies. Prior to Eureka, Kate co-developed operations for Envirelation, the first commercial organics collection service in Washington, D.C.  She worked with Flexcar and the Zipcar, the first car sharing companies in the US.  Kate was a Program Director at EcoVentures International with a focus on environmental microenterprise development in East Africa, South Asia, the Caribbean, and the US.  Kate has a B.A. from Tufts University.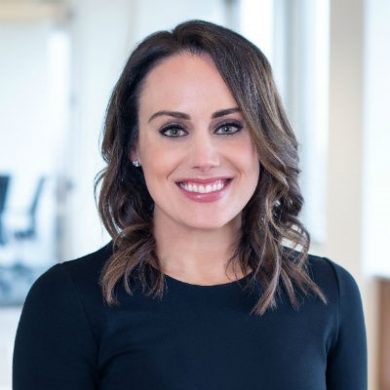 Lara Page serves as the Eureka Recycling Board's Secretary. Lara is an attorney at the firm of Stinson Leonard Street who practice is concentrated on the financing of affordable housing projects, renewable energy projects and construction loans. Lara also has significant experience in complex corporate and financial structuring and restructuring, private equity fund administration, entity formation and governance and other corporate transactional matters. She attended Carlson School of Management, University of Minnesota, and she earned her J.D. from the Hofstra University School of Law.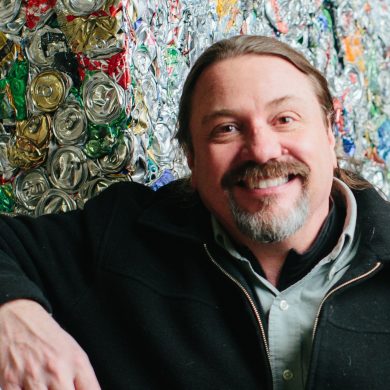 Bryan Ukena previously served as Co-President and the director of business development for Eureka Recycling, since 2007. As director of business development, Bryan guided and grew Eureka's zero-waste composting, zero-waste events program, commodity sales, and market development. Bryan has been designing and implementing waste reduction programs for more than 25 years and prior to moving to Minnesota, Bryan led the development of award winning residential, commercial and industrial solid waste and recycling programs in Arkansas,  Colorado and in Minnesota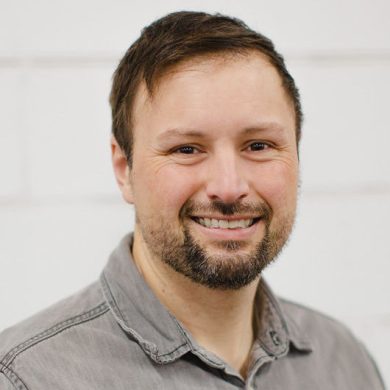 TREASURER
Chris Vanecek has been working in finance at nonprofits since 2013. He graduated with an MBA from Bainbridge Graduate Institute (now Presidio University) with an emphasis in finance. He is especially excited by working with social enterprises that are working to provide a more fair economy. He has been the Director of Finance at Repowered (formerly Tech Dump) since 2019. Chris is excited to bring his experience with non-profits, social enterprises, and recycling to Eureka.