Lynn Hoffman, Co-President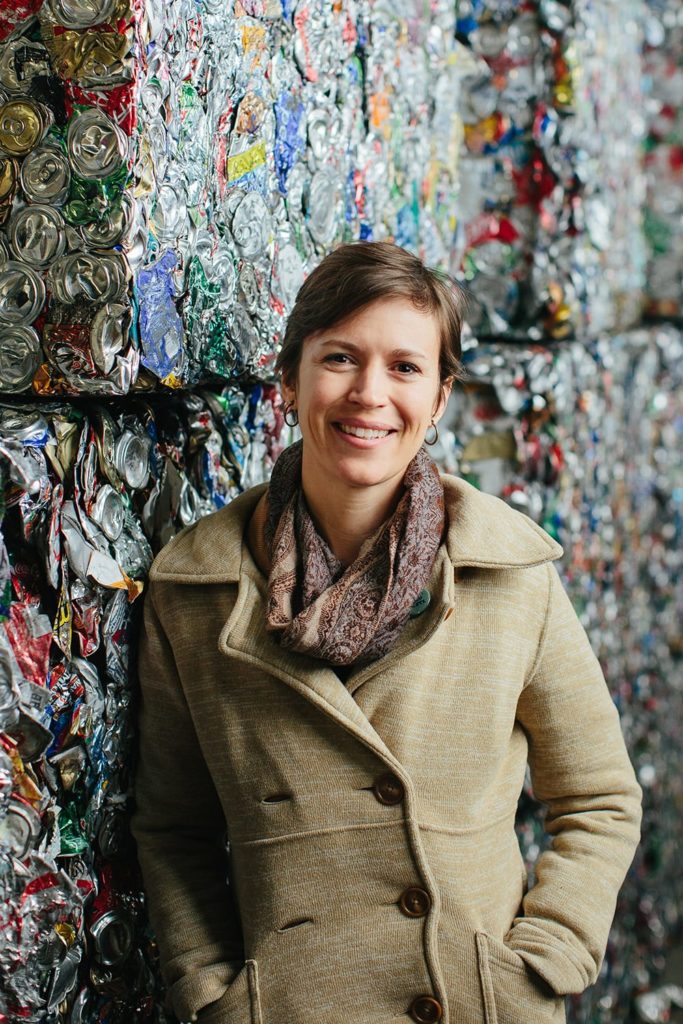 Lynn Hoffman joined Eureka in 2003 and has held a variety of roles overseeing community engagement, advocacy, education, policy, and HR. Considered a national expert in Zero-Waste recycling systems and policies, particularly as it relates to climate and plastic pollution, Lynn works with other organizations, companies, and governments to advise, strategize and implement authentic recycling, plastics reduction, and Zero-Waste policy and program solutions. In 2020, Lynn was invited to Washington D.C. to testify before the House Energy and Commerce Committee on the environment and climate change.
Lynn also serves as the National Coordinator for AMBR (the Alliance of Mission-Based Recyclers), of which Eureka Recycling is a founding member, and has served on the boards of the Minnesota Composting Council and the Minnesota Environmental Fund. 
Lynn received her bachelor's degree in Environmental Studies from Gustavus Adolphus. She, her husband Andy, and daughter Wren live in (and love) Minneapolis.
Contact us for media inquiries, speaking engagement requests, or corporate tours and zero-waste consultations.