Kate Davenport, Co-President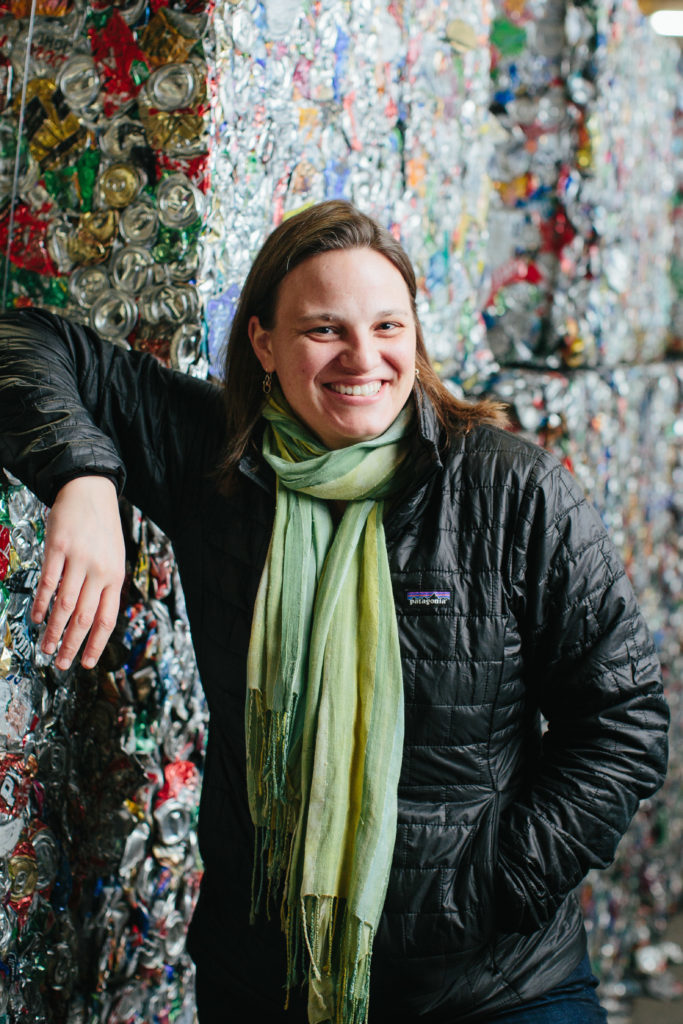 Kate Davenport joined Eureka Recycling in 2011 as part of the business development team working to merge Eureka's mission and values with business development, materials marketing, and operational systems change and efficiencies.  She stepped into the position of Co-President in 2016.  Kate is a Bush Leadership Fellow and currently serves on the advisory board of Main Street Alliance, in addition to sitting on the board for AMBR (the Alliance of Mission-Based Recyclers), of which Eureka Recycling is a founding member.
Before joining Eureka, Kate co-developed operations for EnviRelation, the first commercial organics collection service in Washington, D.C. She also worked with Flexcar and Zipcar, the first car sharing companies in the US. In addition, Kate was a Program Director at EcoVentures International with a focus on environmental microenterprise development in East Africa, South Asia, the Caribbean, and the US. Kate has worked on sustainability and waste issues for nearly twenty years, starting with involvement with SustainUS, a youth organization engaged on global and national policy related to sustainability, climate and poverty alleviation. She was elected to be the youth representative and then US representative for a range of United Nations Environment Program negotiations.
Many might also know Kate as Trash Assassin, her name within the roller derby community where she played with the North Star Roller Derby for several years. Kate lives with her wife and two boys in Minneapolis. Kate has a B.A. from Tufts University.
Contact us for media inquiries, speaking engagement requests, or corporate tours and zero-waste consultations.